Is It Cheaper To Reface Or Replace Cabinets?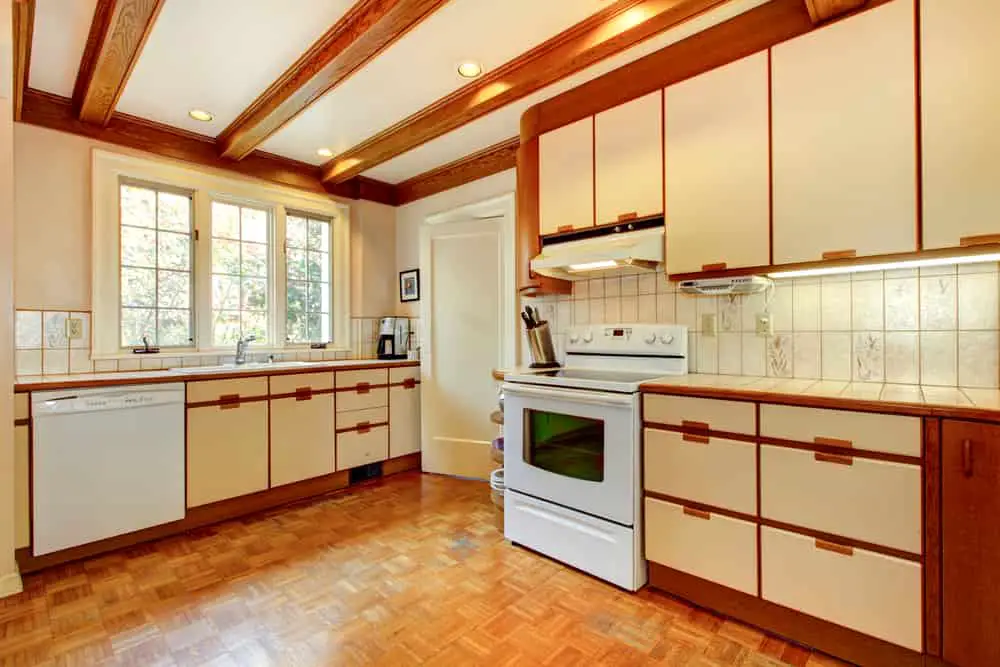 Wear and tear often always does a number on your cabinets as these areas in the kitchen endure significant use. It's that, or you may just not like the look of your kitchen. However, it can be daunting to figure out which of the two would make more sense budget-wise. So, which is cheaper, refacing or replacing?
Refacing is much cheaper than replacing by up to 50%. With refacing, you stick with the existing kitchen and upgrade worn-out areas, knobs, and handles. You aren't adding new appliances or fixtures. Replacing removes the old and upgrades either with a complete remodel or new appliances and fixtures.
Giving your cabinets a small or big makeover will generally breathe new life into your kitchen. Not only that, but it also adds value to your home. Here's all to know about what refacing and replacing kitchen cabinets entails and which of the two is the cheaper option.
A Guide On Whether To Reface Or Replace Cabinets
Cabinets can essentially make or break the look of your kitchen. They also take up a significant portion of your budget for any design project. The two main options are to reface or replace them.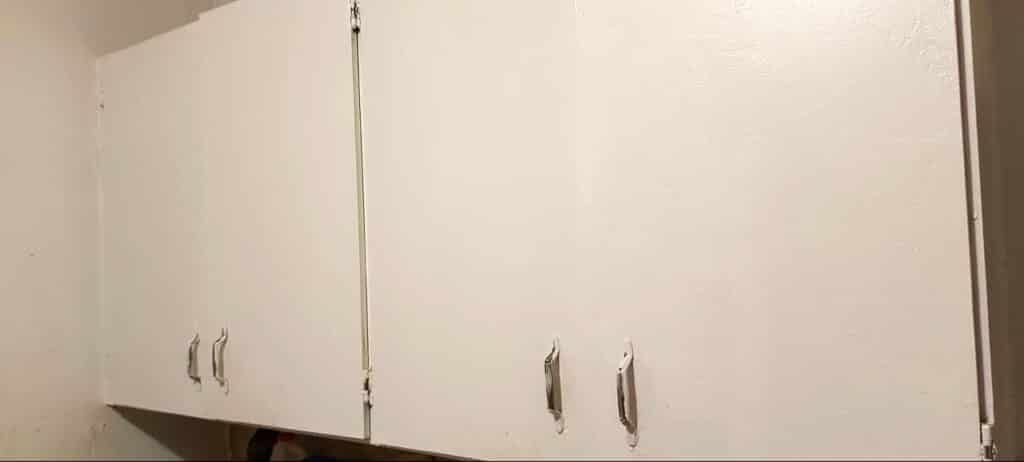 What Does Cabinet Refacing Include?
Refacing is one of the best options for remodeling your cabinets if you like your current comfy kitchen. This is the way to go if your kitchen is functional and you aren't looking to make any significant changes because you like where the countertops and built-in appliances are. Refacing is also excellent for repairing surface-level damage.
This type of remodeling involves buying new cabinet drawers, new drawer fronts, new moldings on top of the cabinetry, etc. New drawer boxes, glide systems, new counters, and a new backsplash get installed too.
Refacing is where you do the job yourself or hire a company to come in and repaint your existing cabinets. They replace the cabinet doors with new ones and repaint them in existing cabinets. The new changes will look and function like new cabinetry without removing or changing everything else.
Refacing includes:
Removing the cabinet's hardware
Cleaning the cabinets with TSP to remove the dirt and grime
Priming all the cabinet faces
Painting the finishing coat
Sanding any ridges or bubbles that formed
Painting the cabinet faces and boxes
Painting on the final coat
Replacing the hardware
It is much faster to reface your cabinets than to do a full remodeling. Refacing typically takes 4 to 6 days. However, this can vary depending on how big the kitchen is. There arevariousdifferentmaterials to choose from depending on the kind of look you are trying to achieve.
You are almost always spoiled for choice when it comes to refacing. For example, if you want a white finish, you can go with maple wood. There are different kinds of woods, custom stains, etc.
What Does Cabinet Replacing Entail?
Replacing your cabinets is the best option if you plan to change your kitchen layout and your cabinet boxes need to be correctly constructed. Compared to refacing, cabinet replacement takes quite some time, and you do not have a functioning kitchen during that time.
You have an infinite variety of options regarding the kitchen layout when you replace kitchen cabinets. Taking out your old cabinets and replacing them with new ones gives you a lot of flexibility in picking a new layout that is more to your liking. You also get the chance to choose a cabinet that has better storage.
Cabinet replacement involves:
Removing all the cabinet doors, drawers, and fronts.
The drawer boxes.
Replacing them with brand-new ones.
Reface Vs. Replace: Which Is Cheaper?
Remodeling your cabinets can cost a pretty penny. Refacing and replacing costs thousands, and making changes are challenging if you still decide during the project. Therefore, it isn't surprising that many want to know which is the cheapest between the two options, especially when you are on a budget. Refacing is the more affordable option between the two.
Doing a reface is a great way to save 30% to 50% the next time you decide to renovate. This makes sense as refacing takes less time and isn't an entirekitchen remodeling. There is no need to finish the countertops, focus on plumbing, etc.
It goes without saying that replacing cabinets is costly. Many factors like where you live, how old the home is, and the labor that needs to be put in all play a role in how replacing cabinets is much more expensive.
The price tag on cabinet replacements largely depends on the various kinds of materials used and the size of the kitchen. Replacing is also more costly as it requires additional materials for molding and plumbing that refacing does not need. There are also costs for finishing touches or appliances.
Often, it is believed that the cheaper option means less quality. In most instances, that isn't the case. When it comes to refacing vs. replacing, replacing wins out more in terms of quality. This is because it is more of an investment than an expense. The reason is, refacing can cost more in the long term because of unseen problems.
Is Refacing Still Cheaper Than Replacing For Other Cabinets?
You may wonder if refacing is still cheaper than replacing if you plan on refacing or replacing a bathroom or home office cabinet. The truth is that replacement is almost invariably expensive when it comes to cabinets. This is because replacing is still like starting from scratch, while refacing simply changes the look of your cabinets.
If you do not want to replace your doors learn more in What Is The Difference Between Refacing And Resurfacing Cabinets?
Conclusion
Replacing cabinets entails starting from scratch, whereas refacing is working on existing cabinets because you want a different aesthetic to your cabinetry. Because of this, refacing is much cheaper than replacing. If you are looking for a cost-effective option to remodel your kitchen, refacing is the way to go, as cabinet replacement can cost 2 to 3 times as much as refacing.