What Flooring Is Cheaper Than Carpet?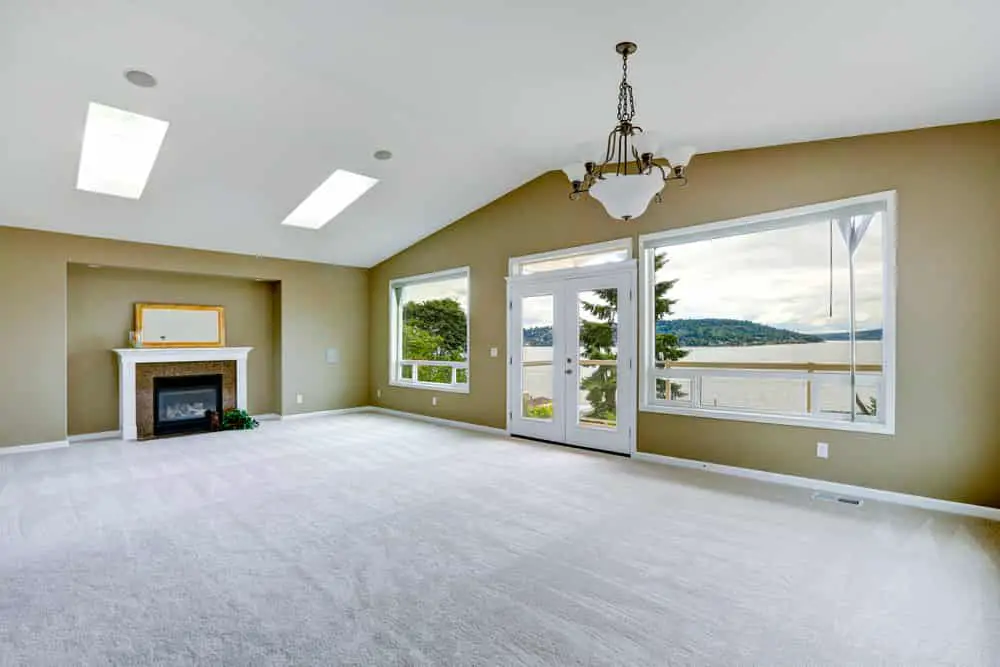 Research has shown that one of the first elements a visitor in a home will take note of is the type of flooring and, in particular, the condition of the material used. Installing a cost-effective, durable, and low-maintenance covering offers many benefits to the homeowner.
Depending on the selection, laminate flooring and sheet vinyl flooring costs less than carpeting. At the lower end of most manufacturers' product range, ceramic tiles, sheets of linoleum, and polished concrete are priced very similarly to fitted carpeting and offer many benefits to the homeowner.
The most commonly installed flooring material in North America is hard wood; there are many valid reasons for this. However, with ever-increasing costs and inflationary pressures, homeowners are considering breaking tradition and looking at alternatives.
Flooring Which Is Cheaper Than Carpet
While the average homeowner is willing to look for an alternative, it cannot be at the expense of 
 The expected life expectancy of the floor
The aesthetics
The ease of cleaning and maintenance
The most commonly considered alternative to hardwood is listed below.
Ceramic and porcelain floor tiles
Laminate flooring
Linoleum flooring
Polished concrete flooring
Sheet vinyl flooring
Ceramic And Porcelain Floor Tiles
Ceramic and porcelain floor tiles range in price from a low of $2.00 through to $20.00 per square meter (for tiles made from genuine stone- granite).
The advantages of ceramic floor tiles are:
The lower costs materials compete with all of the others in price
Tiles are extremely hard-wearing
If a tile is damaged, only that one needs to be replaced
Tiles are very easy to clean and maintain
Tiles last longer than most of the other available materials
There is a massive variety of available tiles
The disadvantages of floor tiles are:
They are hard and uncomfortable
They allow the heat to escape through the floor
The cost is more to lay, and an experienced tiler should complete the task for the best result
Laminate Flooring
The lowest grades of laminate flooring are cheaper than fitted carpets. The average prices range between  $1.00 and $10.00 per square foot (the average price is +- $6.00.)
Laminate flooring is very easy to lay well, and as long as the instructions are carefully followed will provide a hard wearing surface for many years.
The advantages of laminate flooring are:
Laminate flooring will generally wear well in high traffic areas
Laminate flooring can be selected in several different colors and styles, including several types of traditional woods
It is an easy floor to lay
In its cheapest guise, laminated flooring costs less than carpets
The disadvantages of laminate flooring are:
Laminate flooring cannot be sealed, and if water is dropped, it may be necessary to lift the floor to dry the spilled liquid
The floor begins to smell if the household dog pees on laminate flooring and is not cleaned properly
Laminate flooring is noisy when walked in
If laminate flooring is not laid properly, the segments become loose, and the gaps widen, making cleaning more difficult
Linoleum Flooring
Linoleum flooring costs between $2.00 to $3.00 per square meter.
Linoleum flooring can be purchased in many patterns and colors.
The advantages of Linoleum Flooring:
Linoleum flooring is a low-cost solution
Linoleum flooring requires minimal maintenance
Linoleum flooring is durable
Linoleum flooring is water-resistant (not waterproof)
The disadvantages of linoleum flooring:
If exposed to constant sunlight, the linoleum flooring will fade
Linoleum flooring looks artificial
Linoleum flooring is not waterproof
It is very difficult to patch Linoleum flooring, and if damaged will need replacing
Polished Concrete Flooring
The average price of a polished concrete floor ranges between $2 to $8 per square foot.
This hardworking and wear-resistant floor covering can be installed throughout the house and comes in various colors and textures.
While many people won't consider polished concrete an option due to the following downsides:
It is sometimes laid with no extra coloring and ends as a cold, bland surface
In cold climates, the warm air in a room can be lost through the convection down into the foundations
Because it is a solid surface, it can be uncomfortable to sit on
It cannot be used for the flooring upstairs
The heat loss can be mitigated by using rugs and loose carpeting over the concrete.
The color issue can be addressed when the floor is being laid.
Sheet Vinyl Flooring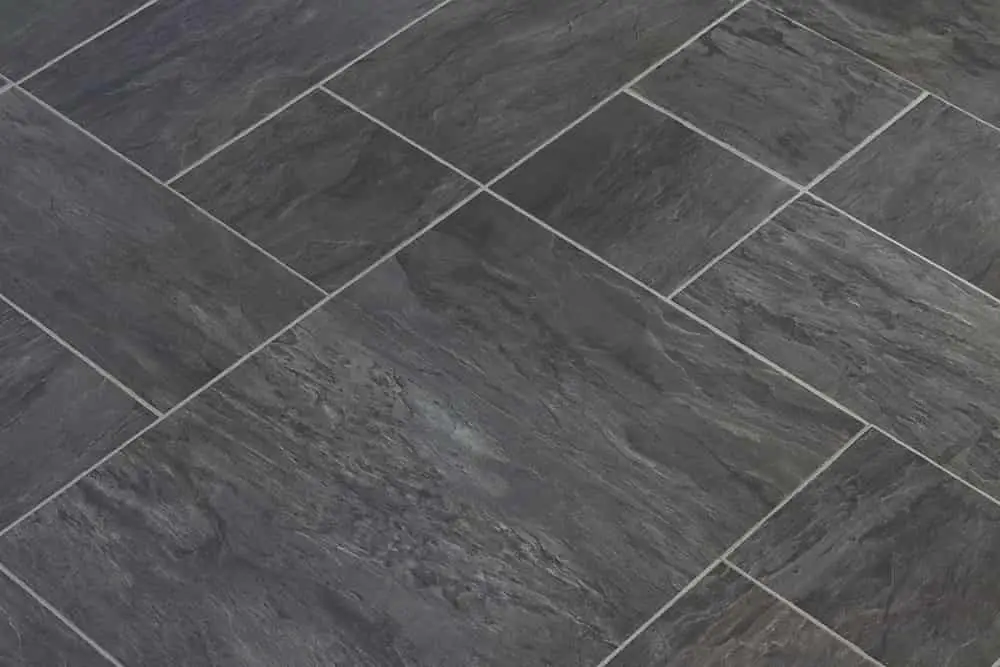 The lowest-cost flooring solution is sheet vinyl at between $0.50 and $ 3.00 per square foot.
The advantages of sheet vinyl flooring as listed below:
Sheet Vinyl Flooring is the lowest cost option
The vinyl sheets have a cushioning material making the soft to walk on
An enthusiastic amateur can easily install sheet vinyl flooring
Sheet vinyl flooring can handle high traffic areas and is durable
Sheet vinyl flooring requires minimal maintenance
A broad range of colors and patterns are available
The disadvantages of sheet vinyl flooring:
Can dent more easily than harder flooring materials
Inconsistent quality is possible
It can be challenging to remove
It cannot be patched if damaged, and generally, entire sections must be replaced.
I wrote this practical guide in how to prevent mold under vinyl flooring can help you to prevent any issue in the future.
Carpeting Is One Of The Cheapest Options To Cover A Floor 
Depending on the carpeting chosen, the weaves and colors, and fitted carpets cost between $2,00 and $7.00 per square foot.
The advantages of carpets are:
Carpets are still the superior option to create a sense of warmth and "coziness" in the home
Carpets are a comfortable material on which to walk and sit down on
Clean carpets are an asset in a home and provide a sense of order and stability
Falling on a thick pile carpet provides a softer landing than the more solid surfaces
The carpet and underlayers have a positive impact on heat loss.
The downsides of carpets are:
They get dirty very quickly
The family pets will leave hairs on them, which are difficult to remove
In high traffic areas, carpets will be one of the fastest of all the materials to wear
Conclusion
Depending on the chosen material, laminate flooring and sheet vinyl flooring costs less than carpeting.
At the lower end of the range, ceramic tiles, linoleum, and polished concrete costs no more than carpeting.